Agro-forestry project gains ground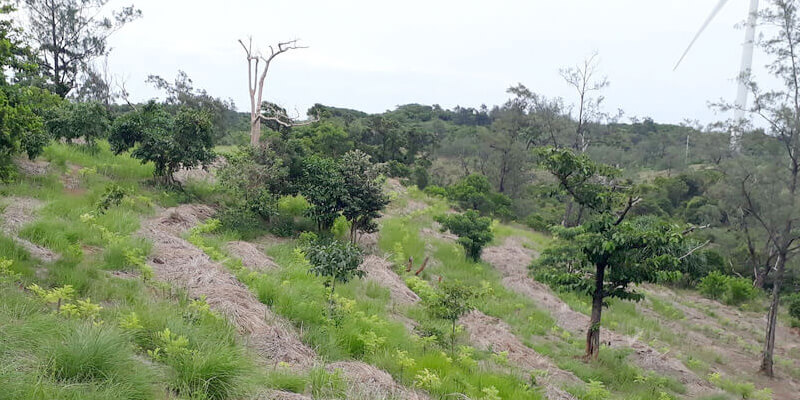 AC Energy and NLR's agro-forestry project is gaining ground with the creation a 4.5-hectare model farm within NLR's wind farm facility in Pagudpud, Ilocos Norte.
A little over four months from kick-off, forest workers have already started growing fruit-bearing and forest tree seedlings inside the model farm. The start of the rainy season also made hole-digging for the root crops faster and softened the soil for the preparation of the ginger beds. A facility was also constructed for the production of mushrooms.
Read more at https://www.acenergy.com.ph/2018/06/20/agro-forestry-project-gains-ground/.