North Luzon Renewables Welcomes League of Vice Governors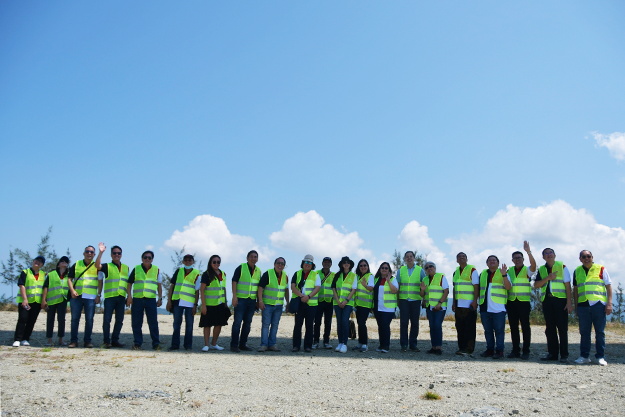 North Luzon Renewables (NLR) hosted a familiarization tour of the wind farm in Pagudpud, Ilocos Norte for the League of Vice Governors of the Philippines last March 13.
Thirty-three governors were welcomed by NLR president Gabino Ramon M. Mejia at the wind farm's Visitors' Center, where a brief presentation about renewable energy, corporate social responsibility and AC Energy's sustainability programs were shown. A pictorial at the viewpoint in WTG 9 and a visit to the plant nursery followed.
Prior to the tour at NLR, the vice governors also visited NorthWind's wind farm in Bangui, Ilocos Norte. The wind farm tours were the culmination of the 80th LVGP National Assembly which was hosted by Ilocos Norte Vice Governor Cecilia Araneta-Marcos, with the theme: "Green Energy and Tourism: Empowering local governments through innovative sustainable development."